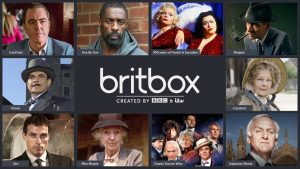 The BBC and it's fucking Britbox. Endlessly plugged.
Not content with levying a poll tax on the British population they have now come up with a way to make us pay even more. Not compulsory in this case but still a fucking cheek.
All repeated stuff you can find on multiple other channels, so why pay? Well, what they claim is that there are programmes not available anywhere else. The fucking dire Spitting Image and some dramas. You know, the sort where half the cast is brown regardless of period or suitability.
But a thought occurs. What or who paid for these paywalled dramas and so on? Could it be the license payers? You can bet your bollocks it is.
And is this not misappropriation? Theft even when you think about it.
The BBC, not just cunts but fraudulent cunts.
Nominated by: Cuntstable Cuntbubble
(Note. There's a couple of other BBC noms due to go live soon covering the Queen's jubilee and a gay TV show. Please don't involve them here, thanks – Day Admin)