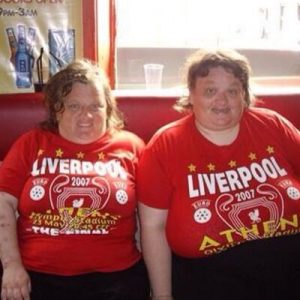 Liverpool scouse socialist scum are cunts
I take pride in being both British and English and whether you like her, the Queen, or not "Dick" it is the national anthem for the British. And as for turning your back on "abide with me " beggars belief. Read the fucking words you inbred smack riddled bin dipping cunts.
Apparently this "we are scouse not British" stems from the Thatcher years when Liverpool were left to rot in high unemployment. I read Boys from the Mersey many years ago about Liverpool fans. And the Cunt that wrote it was on one hand saying similar anti-Thatcher shit yet claiming to be jaunting all around Europe watching the red shite whilst clocked on at work being paid.
Case of cake and eat it and apparently it's Thatcher's fault the car industry failed up there and not his thieving a wage and not being at work.
Give the cunts independence from Britain, brick up the east bound M62 and let the cunts develop their own smack, thieving, joy riding economy. And Chuck em out of the English league.
Scouse. Always someone else to blame. Fuck off Cunts we British don't need ya.
Nominated by: Everyonesacunt
Seconded by: Lord Cuntingford
Liverpool FC "fans"
A platinum jubilee cunting for the scum who associate themselves with Liverpool FC. If it isn't bad enough with foreigners knocking Britain all the time, we have the scouse cunts booing the National Anthem. I don't know what was worse, the bin-dippers who were doing it, or the tosser from Liverpool fan podcast, a John Gibbons, with some long and boring diatribe about why the scousers felt the need to do it. Yes, you've guessed it, because they are all poor and hard done by, etc., ad nauseum.
I have no idea why Liverpudlians always have the victim mentality and think they are a special case in being hard done by Northeners. My family are from Newcastle, and they have had it hard up there. My mother's side were from the (proper) East end of London and it was no picnic for them growing up there.
I'm sick of people being disrespectful on this country. Mr Gibbons – your excuse for the scouse bell-ends doesn't wash. You say they were slagging off the monarchy, but the anthem is for the country. If you don't like Britain, fuck off or shut the fuck up and just keep your trap shut when it's being played. Fucking wankers.
Helpful link provided by: Cuntfinder General
Scousers-more Irish, than British👎
(Note 1: Given the events at the Champions League Final last night (28/05/22), we have brought this scheduled nomination forward. – Day Admin)
(Note 2: There is a nomination regarding cultural comparisons between the cities of Liverpool and Manchester due to go live soon. Therefore, please just focus on the 'Pool here. Thanks – Day Admin)