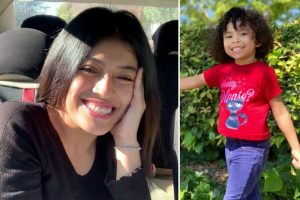 Exorcism is a cunt, isn't it.
Last Autumn, a three-year-old girl perished at a church after "faith leaders" performed a ceremony on the child to "liberate her of her evil spirits" but say what happened was "the will of God," not the consequence of an exorcism.
Nonetheless, her death by asphyxiation has been ruled as homicide and the mother, who authorities say withheld food from the girl and squeezed her neck during the exorcism, has been arrested and charged with assault on a child resulting in death.
You'd expect this in some black magic Ooga-Dooga shit-hole or even a south American voodoo jungle ritual but no; it was in San José, California.
These god-botherers are against abortion but think nothing of "sticking their fingers down the victim's throat and squeezing the victim's neck to induce vomiting" to remove the "demon".
Abortion is wrong but "pushing down on the toddler's head" to remove the "evil spirit" is acceptable. Bruising, torturing, and murdering a toddler in the name of a Sky-Daddy?
Psh.
Nominated by: Captain Magnanimous