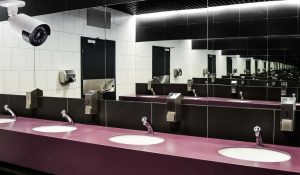 Voyerism in the Staff Toliets -Sponsored by IKEA.
Firstly if you want to spy on people do a better job of it. Secondly if you really do have a solid drug and drink policy why do you just ask them to take a private test for drink and drugs and thirdly maybe listen to employees because most decent people don't want to have thieves among their ranks or smack heads interrupting a fantastic bowl curler.
Do you know what I've worked for companies like this when you need to sign in to have a shite. Do you think people are going to want to work for cunts like you when you have to sign in for a shit???? Fuck off dirty perving cunts.
Oh don't worry it's 'Accidential'
Nominated by: Clown Clown the Cunty Man