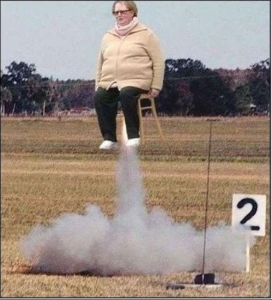 We've all been there. Holding in a fart at work or when on a date. Maybe at a funeral. Or a job interview.
Well, it seems you should just let rip because holding in farts can put you in hospital. Some Brazilian 'model' (nice body but has tats so I'd rather have a wank) was too shy to parp in front of her boyfriend and ended up in hospital. Mind you, some birds might end up that way too if they fart in front of their man (if he's a cunt).
I once held in a huge fart after scoring with an absolute fucking stunner in my younger years. Natural blonde, perfect body, really bonnie face. We ended up at her house after the club closed and got down to some serious foreplay on her sofa. She then led me to her bedroom and got into bed. I could've snapped bricks in half on me nob at that point. Anyway I had this massive fart building up and it was hurting (obviously didn't tell her this). I asked where her loo was. She said next door. I soon realised the shitter had thin walls and was within a few feet of the headboard. I could hear her move in bed. I realised I couldn't let it go and just flushed, washed my hands and got into bed.
But I was in so much pain by now that I couldn't do it. I ended up leaving, telling her I was ill (sort of true). I got a taxi and by now needed a big shit too. I got home just in time. I let rip and it ended up being a massive silent one with no shite at all. I was devastated. But I bet if I'd tried to let it go at her house, it would've set off car alarms for miles around. She didn't bother seeing me again when I called her a few days later, unsurprisingly.
Yes, having to hold in farts is a horrible thing, but having your lady let rip or even sell her farts (yes, the link includes some tart doing this too) isn't ideal either.
Parp.
https://news.yahoo.com/brazilian-singer-hospitalized-refusing-fart-022821705.html
Nominated by Cuntybollocks