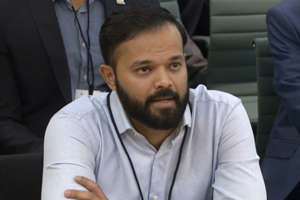 A sorry Tale
"Azeem Rafiq claims he is "unemployable" after Yorkshire racism scandal"
Oh dear, too bad, never mind.
"If an opportunity of work came, they would have to have me like this. I won't be prepared to look the other way any longer."
That must look really tempting on his CV.
It seems that he put up with hurty feelings for a decade or more but when dropped decided that Yorkshire Cricket was racist, and Michael Vaughn should have his media career destroyed. All on the word of Rafiq.
I am sure fellow cunters will join me in petitioning our county cricket teams to take him on.
What could possibly go wrong?
https://www.msn.com/en-gb/entertainment/movies/azeem-rafiq-claims-he-is-unemployable-after-yorkshire-racism-scandal/ar-AAUMXKH?ocid=msedgdhp&pc=U531
Nominated by Cuntstable Cuntbubble