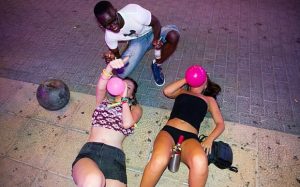 The Spanish government are Cunts. See story below, highlighting that all inclusive holidays are going to have a cap of 6 drinks 🍹 per day 3 at lunch and 3 at dinner. (Only at certain resorts – Day Admin)
Also they are banning happy hours two for one offers.
Come on you Diego cunts people only come for the sun ☀️ and 🍺.
Hope you go bankrupt you socialist meddling fuck tards.
Turkey Greece Malta suddenly look 👀 far better value.
Nominated by: Everyonesacunt