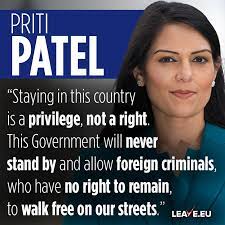 Priti Patel and 'Reviews'
I see she has asked her officials to review the use of crossbows after the intruder at the Palace. Its not so long ago that she asked her officials to review or 'look at' the use of firearms in the wake of the David Amess killing.
She never releases a record or a book but she always having reviews. Haven't there been numerous reviews into the problem of the migrant invasion from France?
Mind you there have been reviews into her conduct with those bullying accusations.
More widely if there were 'events dear boy events' back in the day ( in the words of H.Macmillan) they would usually set up a 'Royal Commission' to look into it.
Note to 'look into it' not 'look at' a problem.
You could say this the government is standing round 'looking at' problems instead of doing something about them.
Nominated by: Miles Plastic