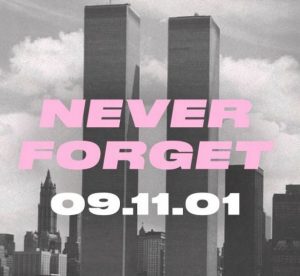 (… clearly the EPL did forget…allegedly! – Day Admin)
This weekend saw the 20th anniversary of the 9/11 attacks, in which thousands died and many more were left with life changing injuries. People of all colours and religions, by the way.
With this in mind, how did the Premier League show their respects on Saturday, September 11, 2021?
By ignoring this anniversary completely, but still kneeling for George fucking Floyd, of course.
Now one argument I heard was 'This was in America. What has it really got to do with us?'
Well, quite a few of our own were murdered by the evil 'peaceful' cunts that day, but guess what…
… George Floyd's death was in America too! So stick that one up your fucking hoop for a start.
What absolute fucking cunts. The cunts will also kneel on Remembrance Sunday again too, the bastards.
The link doesn't mention the EPL not honouring 9/11, as no cunt in the shit bag media is mentioning it.
Nominated by: Cuntybollocks