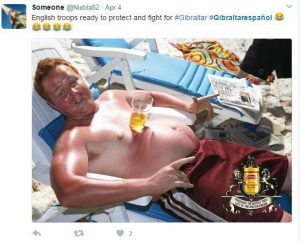 I would like to nominate 'The British' and their fucking foreign holidays for a long over due cunting.
First things first…. Covid came to the U.K. by some Doctor cunt who had been skiing in the Alps. Why the fuck people who live in a cold, damp climate would pay to go skiing and get cold and damp is completely beyond me. Pretentious Toynbee-esque cunts of epic proportions. The crowd bemoaning the lack of a 'break for the mountains' can go and suck a bag of pretentious dicks.
The second is the 'summer hollibobs' cunts. You have just sat on your fat lazy arses for the last 13 months and you expect us to believe you 'need' a break in the sun? I travel extensively for work and this last year has been a joy to travel with out hoards of these mouth breathing knuckle draggers and their cunt kids clogging up air ports.
The IQ of the average British holiday maker rapidly diminishes the closer they get to an airport, Which is why check in and departures always look like a scene from the walking dead.
99% of these cunts do fuck all at work so the notion they need a holiday is fucking laughable. Do us all a favour, stay at home. Doing nothing and going nowhere is under rated. It's you holiday cunts that brought Covid you selfish fuckers. fuck you and your holidays, stay the fuck in the U.K. until this shit is over, pricks.
Of course, I realise that as 'a Traveller' it sounds hypocritical cunting people for moving about the world, I work in cargo shipping and have done for almost 28 years, and as has been beautifully demonstrated by Ever Given, this is what happens when you have third world monkeys running large, and vital cargo ships. It's my job to keep these cunts in check and the work list has been doubling in the last 10 years thanks to these Mickey Mouse cunts.
Nominated by: The Captain