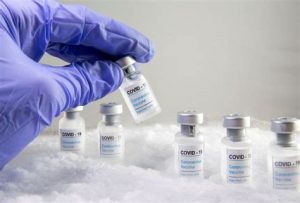 A cunting for the low uptake of the vaccine in BAME people.
First we were told that COVID was disproportionately lethal to Black and Asian people.
Some grievance merchants said it was due to structural racism in the NHS.
Turns out it is down to the ability of dark skin to make vitamin D at North European latitudes.
With this in mind you'd think black and Asian people would be gagging to get a vaccine, but according to GP's surgeries across the UK, uptake in the 'communities' is very low.
Turns out they think the vaccine is made with all sorts of animal bits that are haram or have microchips in them.
I don't want to hear self-pitying crap about 'structural racism' in ten months time when the South African and Brazilian variants have ripped through Bradford and Brixton.
You were told.
Nominated by Cuntamus Prime.