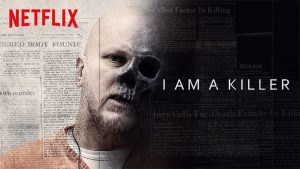 Murderers on death row are cunts.
Now this seems obvious, I know, but I have been watching a Netflix series 'I am a Killer' (Someone has to do it!). I am now on the second series or, as the Yanks call it, Season 2.
The thing that struck me from early on was that, despite having been caught, tried, and found guilty, the cunts involved broadly describe their heinous crimes in similar cuntish ways. They run along these lines 'I remember that day blah, blah…I remember walking into the room blah, blah…I don't remember what happened next but I looked around and there he/she was…' The bit they never seem to remember is the bit where they stabbed someone 27 times (yes that was one of them who stabbed his poor grand parents to death). Others remember having guns that 'just went off' shooting someone in the back of the head as they knelt begging for their life, and so on.
Is this a matter of perceived realities changing for some people, and at certain times? (Locke held something along these lines, I think). Or is it just cunts trying to avoid the moral responsibility for their crimes? Fucked if I know, but I do know they are CUNTS.
For more on these perplexing questions there is always Theodore Dalrymple's excellent book 'The Knife Went In.'
Nominated by: Twenty Thousand Cunts Under the Sea