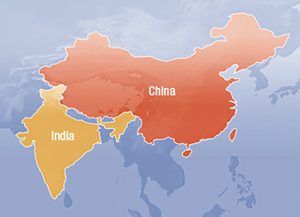 The fucking Chinks are cunts.
Slapping big tariffs on Aussie goods, claiming vast areas of ocean, encroaching on neighbours territory and giving the world bat flu, just to mention a few of their distasteful actions.
They are now claiming India as the origin of the aforementioned bat flu, citing their lack of hygiene, ( you couldn't make this shit up, the dirty little yellow bastards ) after previously pointing the finger at the USA, Italy and others.
Arrogant little, thin skinned, untrustworthy, slant eyed fuckers. A pox on them all.
Just fucking die.
That's better.
Nominated by: Jack The Cunter
(Do you fancy a Chinese takeaway tonight? – DA)
(Never did anything better than their excellent first album – NA)