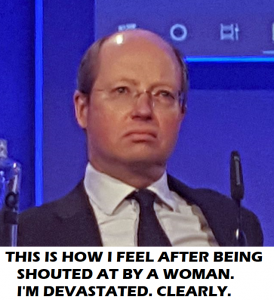 This is the pussy-whipped wanker that started crying when Priti Patel raised her voice in anger, trying to get the useless twats at the home office to do something worthwhile.
Happy to allow illegal immigration, and terrorism to propagate in the UK, as long as it doesn't impact on him I expect. He resigned and claimed for constructive dismissal, citing shouting, screaming, and swearing.
Given the performance of late, I imagine the prat and his ilk was enough to make a fucking saint swear.
Grow a pair you useless cunt.
Nominated by: Duke of Cuntshire