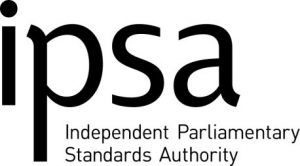 IPSA very much deserve a nomination. After displaying their cuntery by giving MP's yet another massive pay rise for doing even less than usual, IPSA are now telling MP's that it's ok for them to claim for Remembrance Day poppy wreaths on expenses. Well, I'm hear to tell MP's that it no, it so fucking NOT OK!
Poppy's and poppy wreaths are worn and laid at memorials as a sign of remembrance and thanks for all those who gave their lives in service of the UK. If you're a highly paid, elected official who feels it's entirely appropriate to have the taxpayer fund your act of virtue signalling (which is what it is with these cunts. If they actually cared about the armed forces, we'd be better paid, housed, fed and have all the equipment we need), then you do not deserve to be in office.
The wearing of a poppy is entirely voluntary. Nobody is forced to wear one. And along with the wreaths and wooden crosses, they don't cost much. Especially if you're an MP. It also doesn't take much to show a little respect to the people we owe our freedom too (not that we've had much lately). To be fair, a lot of MP's are criticising IPSA over this, and Labour bosses are telling MP's that it would be a very bad idea to listen to IPSA. But in my opinion, IPSA needs serious, top down reform, because they are out of control, and I doubt they're as independent as they like to say they are.
Nominated by: Quick Draw McGraw