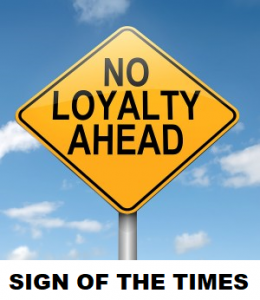 Loyalty Means JackShit.
I'm sure we've all witnessed it: you signed up to a broadband provider, or cable TV provider etc. 5 or 10 years ago, and you've been paying the full subscription fee ever since.
Then you notice the latest adverts from these cunts offering decent discounts for new customers, while completely ignoring the loyal cunts who, to them, are just old cow fodder not deserving of anything other than yet another price rise in their subs!
Sky, Virgin Media and BT, are just a handful of cunts I used to subscribe too for years on end, only to see them give big 10-20% discounts for noobs to sign up to. And more often than not a month or two later I would get an email or letter from these bastards saying that my annual sub will be going up by 10%, probably to make up the shortfall on the new customer discounts.
At least with supermarkets they do offer some form of loyalty reward, as relatively trivial as it is. But with these telecoms bastards loyalty means sweet fuck all until such time you want to cancel your sub, and they go into panic mode by putting you through to their "Retentions Team", whereby you can almost name your own price in order to stay with them!
Nominated by: Technocunt