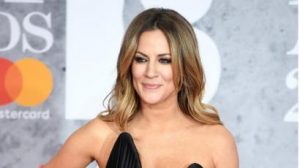 Caroline Flack whinging cunts.
Absolutely sick of hearing about this cunt. She fucking hit her partner, caused injury and got arrested. The same as any other cunt would. Why the fuck do all these people think she should have been exempt from the rules for being a fucking useless celeb cunt? Don't get it at all – she was bang to fucking rights. If I went home and twatted my missus I'd be Instantly arrested for domestic violence, charged and sentenced – regardless of any underlying mental health issues. CPS got this one 100% right. People commit suicide in jail frequently- shall we start letting them all out now and never charging anyone again just in case?
It seems to have got to a stage in this country that unless your a white working class male, everyone has an excuse, defence or "valid reason" as to why they can break their own rules- think BLM criminally damaging statues, Dominic Cummings doing what he wants, MPs (say no more), women crying wolf and equal rights shit- until the bills need paying, the PC brigade, the Asian invasion, the surge in half of society seemingly having mental health issues now it seems to be "in" etc etc. Absolutely sick of these types of cunts effectively having a laminated invulnerability card they can pull out and wave around to get away with shit.
Nominated by Jack Cunt
It goes without saying given the sensitive nature of the topic but be careful about what you say on this one – Admin