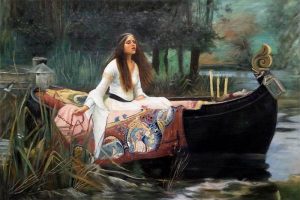 I hope the mods will indulge in this nom which is not exactly a cunting – almost the opposite – as I want to share a halcyon day in my life with my fellow ISACers. If not, then let me cunt myself for being a sentimental old fart. (Happy to oblige. Makes a nice change to be honest – admin)
Many years ago I lived in East Anglia and, despite being a Scot, I fell in love with the region, particularly Norfolk and Suffolk. In geographical terms, it was only an hour or so by train to Londonstan but remote and magical – in those days anyway.
I used to go walking and birdwatching in Breckland and the Fens. Late one cold, wintry – but dry – afternoon I came upon a canal with a barge moored on it. As I got closer, I saw a good looking lass on board.
There was no-one else around, just the occasional heron flapping across the fen or a hen harrier swooping low as it tried to flush out prey. A landscape and moment of priceless beauty. The girl and I got talking and she invited me on board for a coffee. We spent almost two hours chatting and she told me how she had ended up living alone in this bleak countryside.
For some idiotic reason – perhaps loyalty to my then girlfriend – I did not ask for her phone number and never saw her again. I now imagine her eternally floating around the fens, heartbroken that our two souls never entwined, and see her like the PreRaphaelite painting of Ophelia by Millais or The Lady of Shalott by Waterhouse.
I don´t know if barges have names like ships but "Halcyon" was written on the side. It was certainly a halcyon day for me, one I still remember over 30 years later.
Nominated by: Mr Polly