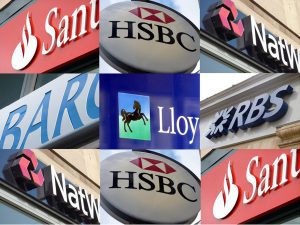 A timely cunning please for the "high street" (though most branches are closed) banks and their hideous and insipid TV adverts.
You know who I mean: Barclays, Lloyds, Nat West, Halifax, Nationwide, Co-op.
All their dim and dozy looking staff are sitting at home with their pets and imploring us to use their online services (as if we don't already and haven't done for years) but also assuring us that these smashing guys'n'dolls are ready to step in and help us out at any time. By doing what exactly?
What heroes they are these cupid stunts.
Meanwhile their bosses are busy NOT lending money to struggling small businesses which the government pledged to help just as they did for these toss-pot banks who would otherwise have gone bust in 2008. Cunts.
Nominated by Lord Helpuss