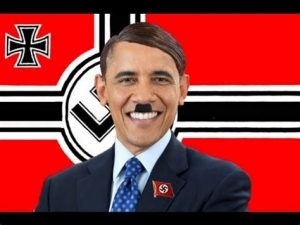 BARACK OBAMA:
Uncle Sam requests the pleasure of your company for a have-a-nice-day cunting, under the Stars & Stripes, for America's answer to Anthony Blair.
Old Obama seems to have learned a few lessons from the loony left here in the UK, and is playing the race card in the Covid-19 debate, which at the best of times provides more heat than light:
https://www.mirror.co.uk/news/us-news/obama-suggests-trump-handled-coronavirus-22040225
Just as in the gay world of Kweer Charmer, everything is Boris's fault, little Barack lays the blame at the Trump door.
Why I despise this motormouth ex President as much as Blair is because they are so similar. They cannot understand that their 15 minutes of fame is over, so both will take any and every opportunity to put their makeup on, to pose like an elderly if effeminate matinee idol. Both look as if they should audition for Strictly Come Mincing. Both have nothing to say, except to castigate their successors. Both even in their pomp were a couple of attitudenizing fuckwits, who gushed hot air, and relied on their arselickers in the media to promote their windy rhetoric. Neither were as clever or as well loved as they liked to imagine they were.
But for fuck's sake, let us stop this pretence that nasty right wingers are somehow causing BAMEs to kick the bucket. More men than women die of the virus, but I don't hear most normal and level headed men blaming their respective government for that.
I have little doubt that Obama's latest whinge will bring Blair out of the shithole he is hiding in to have another chat with his BBC toadies.
Nominated by W. C. Boggs