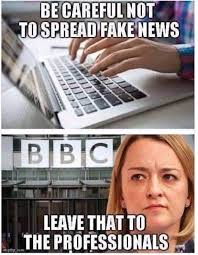 If no one else has, can we get a quick Monday morning Cunting for the BBC, who seem to have decided that `we're all DOOMED' now we have actually left the EU. They have absolute proof of this, because of all the floppy cunts they have bussed in from left-wing media circles to review the Papers have agreed with them. It beggars belief.
As a nation we have never been that good at blowing our trumpet, and we've given much away for free that would have only boosted our world rankings in all areas even further, but this remain centric, self-flagellation is truly eye-wateringly awful. These cunts will do a Peston and piss their miserable, self-fulfilling prophetic piss straight into the heart of our newly ignited fire.
This country is great, and these fuckwits should back it and use its leverage to promote their agenda in places where they really need a kick up the arse to take the next steps up the emotional and intellectual evolutionary ladder. You know all those places that think female genital mutilation is right because women should be fucked, but they shouldn't fucking enjoy it, or where going to work in a mud-hut, slum factory at aged five, a thousand meters from the largest private residence on Earth, is the norm.
Get a fucking grip, you utter cunts. We live in utopia.
Nominated by GGRF