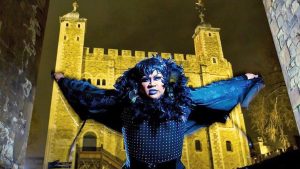 A nomination for Mahatma Khandi, a drag artist, and the Historic Royal Palaces, who have hired this 'drag raven' to lead visitors on "all singing, all-dancing" tours of the Tower of London, to show its LGBT+ history.
This creep will be clad in black PVC and a feather boa, reminiscent of the captive ravens that are said to protect the tower and the Crown. Yes, that's definitely the best way of showing tourists around one of the most popular attractions in London.
Whoever thought this was a good idea needs a good kick in the crown jewels.
Nominated by Mystic Maven