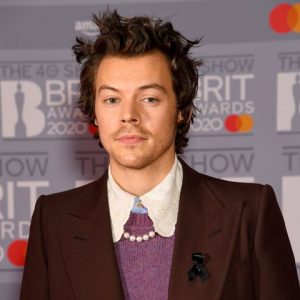 Harry Styles is a cunt, isn't he?
Supreme-talent, chess champion, science expert, and political genius, Harry Styles has been in the news again. Aside from being recently up for two trophies at the Brits backslapping event (Best Male Solo Artist and Best Album), Styles has revealed that he was robbed at knife point in London on Valentine's Day. The singer and former One Direction star, 26, was threatened by a mugger during a night out in Hampstead, allegedly. I think this should be filed in the Cumberbatch/Owen Jones filing cabinet in the drawer marked "Nobody saw the actual mugging incident."
The fluffy, monkey-faced cunt, who was not harmed in the incident, handed over cash to the robber. Coincidentally, the story coincides with a new song which is a complete coincidence. Welcome to London, jizzbag
When his last song was released, the monkey-faced goon was left red-faced after it was discovered that the grinning minister in the video was a former Brexit Party candidate who made remarks online described as "Islamophobic" (by cunts who believe in that tripe). David Ballantine, the chap in the video, branded Islam a "child rapist, death cult" and branded Islam "a theocratically fascist system of governance". He sounds like your average IAC regular.
Our 1D singer occasionally dabbles in politics. In 2017, when asked how he would vote in the General Election, he replied, "Anybody who can stop Brexit. It's the worst decision". Listen Buttercup, stay out of grown-up politics.
Oh, and he won neither of his category awards at the Brits. Hmm. Don't throw away those Simon Cowell/Louis Walsh sex-masks just yet Styles, your career is going in 'One Direction' only.
Hurry up Harry, you cunt.
Nominated by Captain Magnanimous