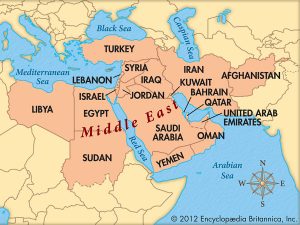 Never far from the news, but catapulted to the top spot all day because evil overlord Trump has taken out, via drone strike, an Iranian militia cunt. Apparently this cunt is a right murdering cunt, and has the deaths of thousands on his hands, from the four corners of the sandpit, and further afield. Most of the US politicians are happy the cunt got smoked, but they are not happy Trump did it. I'm sure if Barry, or Hilary had done it, there would be tea and medals all round, but orange man bad, regardless. Don't act, you're weak, act, and you're a cunt.
Is the world a safer place now General Qassem Soleimani has been killed? No, because there is an endless supply of sun baked maniacs to take his place, and even though they hate each other fervently, they always seem to get the band back together when there is any Western intervention. They may despise the cunt you take out, he may have killed two thirds of their family, but he's their cunt, so buckle up, it's Gee-Had time.
Now with the smoke from the burning US flags rivalling the Australian bush fires, tension is high, and that means, a trip to Greggs on the high street just got a lot more dangerous, as the many sympathisers in the West will take it upon themselves to avenge a cunt they never knew, would probably despise themselves, and might have ended up murdered by them. Also, the silly cunt chasing you down the road armed with Poundland cutlery, and a vest made of empty red bull cans is from Birmingham, and the furthest east he's been is Peterborough. All because he believed in the same silly fantasy sky dad. Cradle of civilisation? My sweaty arse.
Oh, and worst of all, it's a great excuse to put the price of fuel up, the cunts.
Nominated by Gutstick Japseye