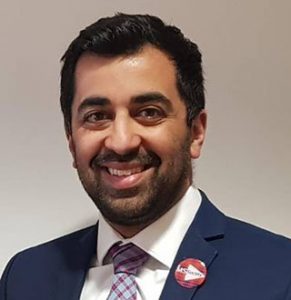 A tartan kilted cunting for that SNP mouthpiece Humza Yousaf, if you will.
The irony of him being the Scottish Justice Minister isn't lost on me.
This cunt is often wheeled out on Question Time, interviews and any other news outlet that will let this greaseball on. A Joe Daki with a Scottish accent is already a bit of an odd combination, but this cunt manages to one up that by being an English hating, nailed-on bigoted pile of steaming shite. He has much form for slating us down South of Hadrian's Wall, and generally delights in spouting how superior his whisky swilling patch is.
Well lad, I've got news for you. You're a cunt, a massive one at that, and I'll raise many a dram the night this racist spacker gets booted out of office, although with his tongue so far up Sturgeon's arsehole, that day may be some time in coming.
Nominated by GeneralZod