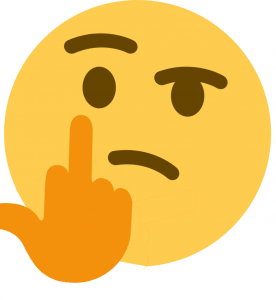 Emojis…
Fucking little symbols tacked on the end of posts. I'd have thought that the English language contained enough words to get your point across, without having to revert to fucking hieroglyphics.
Besides, I can hardly make out what the fuck they're meant to be half the time.
? ?
Are there ones for 'Tally-Ho' and 'Fuck Off'? ??
I might use them occasionally.
Nominated by Dick de Pfeffel Foxchaser-Fiddler