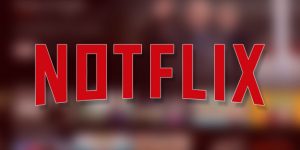 A nomination for Netflix.
If it's not decades-old series you've seen before, or flimsy documentaries with less depth than the average TEDtalk, or perhaps some dreck you were unlucky enough to see at the cinema in 2003, you might be watching a Netflix original with a half-baked plot, or a fantastically quirky limited release effort that grossed a third of its production budget because there just enough hipsters out there.
If you want to watch such fine cinema as Battle Drone, Colossal, Shanghzi Fortress or innumerable chopsocky action films from the eighties, watch Netflix.
If you want to binge on Family Guy wannabes with animation as slick as those drawings that loving parents of their semi-able children stick on their fridge, watch Netflix.
If you want a vast library of utter shit you once saw on Channel 4 in the small hours of the 1990s, watch Netflix.
If you want to watch stand up featuring mostly repulsive American women chirruping about cake and periods, or dopey American men talking about being a 'new dad', watch Netflix.
If you want to be hammered over the head with woke morality plays that only gets good reviews from millennial shills on zero hours contracts for clickwank sites like Fuzzbleed, watch Netflix.
If you've given up reading anything with pages, or been lobotomised, have no imagination and the IQ of an owl pellet, watch Netflix.
They've spent billions on acquiring the rights to whole libraries of wank, they have 30 billion dollars of liabilities, and their North American market has just seen its customer base shrink for the first time in many years.
Oh dear, and good riddance.
Nominated by Cuntamus Prime