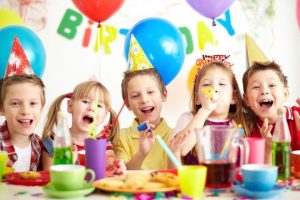 At what point did a kids 4th birthday party change from being a small gathering of elderly relatives and some jelly, to a hall with disco, magician and three dozen of the little fuckers?
The missus normally takes our lad (seemingly weekly) to these fuckers, but I had to go this week. The party must have cost £500…for a fucking 4yr old!
Then you have to sit for two or three hours with parents you don't know and pretend to be friendly with. Plus, there are no yummy mummies to ogle as they all seem to have let themselves go after having a brat. A 4yr old needs jelly, blancmange, shit toy and a couple of mates to kick the crap out of.
He does not need a disco and a fucking wizard.
Nominated by Cuntakinty