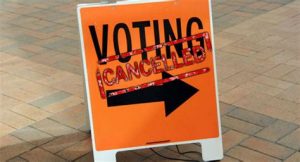 The Peterborough by 'election'
It seems a certain, convicted vote rigger was Magic Grandpa's right hand man during the election. A Peaceful so no doubt reformed and above reproach.
Postal votes accounted for 9,898 of the 33,998 ballot papers received. That's 29%. Nearly a third of those that voted.
There seems to be a funny smell wafting up from Peterborough. The same smell you get in Bradford and parts of Birmingham and London when votes are cast.
I wonder what it is? Corruption? Surely not?
The norm for postal votes is said to be about 17%. Any suggestion that there is something amiss here has been dismissed by labour as a 'racist trope' whatever that is.
Probably just my cynical nature, but watch this space.
Nominated by Cuntstable Cuntbubble