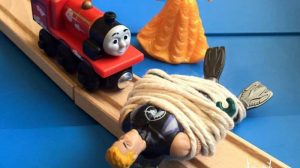 A cunting for the infantile revenge fantasy if you please.
It would appear that the entire western world is obsessed with the revenge fantasy. It dominates tv shows, films, books, music and as a result – real life.
Physically impotent people everywhere are fostering a self image of righteous indignation and are busy imagining how they will somersault, haymake and karate kick their way to a justified and heroic spot of revenge. Polished off with a snappy one liner of course.
The reality of course is a society of gobby cunts that at best can swear a lot and maybe chuck a thoroughly telegraphed punch or two after too much weak beer.
My personal favourite is the knuckledragger in a tight white t-shirt who attempts to 'swim' over his mates' shoulders whilst snarling "hold me back boys". Outstanding buffoonery.
This nonsense occurs everywhere – from road "rage" to endless anecdotal tales of how they put so and so in their place. From walking round as if carrying a carpet under each arm to fans of UFC and of course that utter nonsense known as "white collar boxing".
What a bunch of deluded frightened rabbits these cunts are. Why the fuck is all that money being spent developing virtual reality?
Cunts.
Nominated by Cuntflap