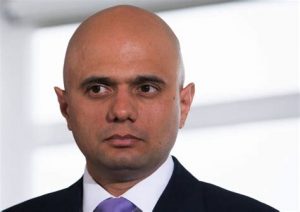 Sajiv Javid needs a cunting.
This cunt, who for the first time in this job does something good in refusing Shamishitta the cunt terrorist re-entry to UKistan, has now back tracked as I strongly suspected he would, saying he wouldn't leave anyone stateless.
So with all the evidence stacked against her this cunt is going to let the unrepentant whore back in; as strongly as I feel about this situation my ears pricked up when Sanjiv said fuck off, and I thought great someone with some sense but now I'm thinking just another attention seeking spineless cunt just like Shamshitta's lawyer.
This country is fucked when it's run by the very cunts we voted Brexit to stop coming in…..
Nominated by fuglyucker