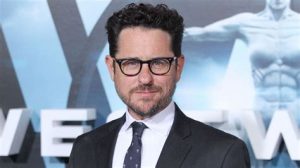 JJ Abrams
Talentless, over-rated, plagiarist 'Director' who doesn't even disguise the fact that he just lifts entire segments of previous talentless 'Directors' work. Then blames his audience for pointing out how shite he is.
Couldn't finish 'Lost', because he ran out of ideas and it was garbage anyway. Yet, studios pay the cunt shitloads of money for his 'talents' – stupid cunts.
Oh, and calls his office the 'The National Typewriter Company', just to confuse visitors and the Postman … cunt.
Nominated by doubleohoh