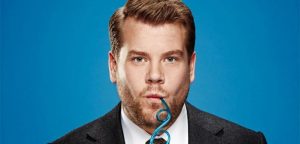 James Fucking Cordon
I don't believe this nomination needs much of an explanation really and I don't believe there will be any objection to my nomination of the objectionable cunt.
The jovial, tubby fuck knuckle seems to somehow have weaseled himself in to all the jobs Ant and Dec weren't irritating enough to do. Whether it's insurance adverts or the latest celebrity bollocks his face fills the TV causing anger and frustration from people across the country who feel the need to headbutt the TV.
Unlike cunts like Bono or Chris Martin, James Cordon hasn't had to do anything specific to gain super cunt status, it's just the way he was born.
Nominated by Melvin Blutack