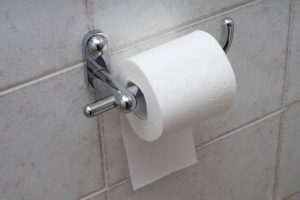 I try not to use the works toilet for obvious reasons, but when you gotta go, you gotta go.
This morning it was touching and go.
Once in the cubicle after wiping the loose toilet seat and letting free my giant turf l had the pleasure of cleaning my poop chute with what was more or less your finest sandpaper.
At the end my piles had lost a layer or two of skin and it had flattened all spots on my bottom..
From now on I'll bring my own shit paper.
Nominated by Mince pie guy