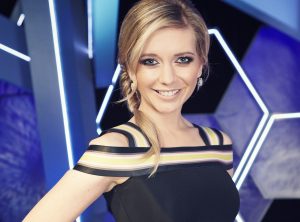 Rachel Riley is a cunt…
This dizzy bitch had this to say today:
'Huge day for all the little girls who dream of growing up to play for Manchester United. Good luck on your first league game today Man Utd Women, we're all behind you!!! '
"We're all" are we? We are fucking well not! We're into ridding the club of the mass of utter cunts that now run the place… The same cunts that have brought this PC shite onto a majority that didn't want it in the first place… So fuck off, Riley you nu-footie post-premiership gloryhunttng cockmunching clueless cunt… And what part of Manchester and Salford are you from anyway, you daft slag?! Rochford, Essex? Do fuck off!
Nominated by Norman