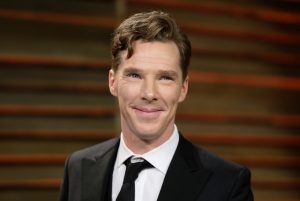 Benedict Cumberbatch is a cunt, isn't he?
According to eye-witnesses (well, him) he foiled an attempt by four attackers to mug an innocent man, alone in London. This was in the dingy, mean streets of Marylebone. Apparently, according to an on-the-spot witness (erm, him again), he prevented the crazed, presumably drug-fuelled, madmen severely hurting a poor delivery bloke on a moped.
Hmmm.
Marylebone High Street is a wealthy restaurant area frequented by the type of entitled turd with oodles of spare cash and hardly a dodgy area. Dave "I won't resign if Remain loses" Piggy-Cameron dines there. It's also in close proximity to Baker Street. Cumberbatch and Baker Street. I smell the rancorous odour of a cheap marketing story.
Furthermore it was last year. Why's the story bursting now? In vain have I searched for this daring crime-fighter to be flogging some new, insipid tv dogshite but no; nothing except a film about Brexit. Psh.
Listen Benny, you're not fooling anyone. Your Harrow days weren't spent scrapping overTop Trumps in the playground and your RADA stage-fighting wouldn't beat a cripple with spaghetti arms. Your story's about as authentic as the refugees you pretend to house. Cease interfering in virtue-signalling politics and fuck off back to Castle Cuntbags in Hampstead to rub talcum powder on your balls, you one-trick pony, poodle-faced ponce.
Nominated by Captain Magnanimous