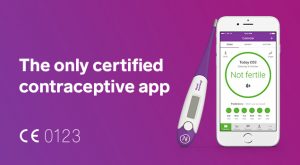 Actually not the App itself but the fucking cretins that used it then fell pregnant.
I'd not heard of this steaming pile of cunt before today but as is always the case with a slow news day, shite makes the headlines.
Apparently this app somehow follows the users 'natural cycle' and claims to be 99% effective.
As I was in the mood for a bit of self harming I put the TV on and on came the Al-BBCeer news at 6pm.
The report featured a proper cunt snowflake millennial who'd got pregnant after using it.
She spoke in that grating millennial way, inflections at the end of every fucking sentence, stated she suffered from depression (you don't say – who wouldn't after the cunt B Liar promised you everything for nothing then realised you'd been conned) but focussed on the fact she felt 'conned' as the advert of Facefuck stated it was 99% accurate.
The advert on Facefuck. Hold that thought…
Nominated by CuntyMcCuntface