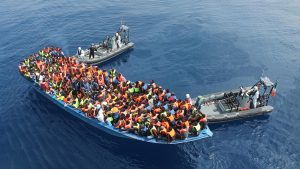 'So begins the treacherous journey for the male ants as they mount their Ajiba leaves and prepare to paddle towards the Spanish coast.
On arrival, the Umgawa ants perform a spectacular dance of dominance over the host. With erratic limb movements, reminiscent of territorial primates, coupled with unintelligible chanting, the ants prey on the submissive nature of its host before consuming it.'
(From The Lost Planet, series 2, 'The Umgawa ant').
Monkeys round a monolith. It can't be that hard can it? A couple of ships and helicopters. And maybe a few mines for the stragglers, just in case…
Cunt out.
Nominated by BillyBob