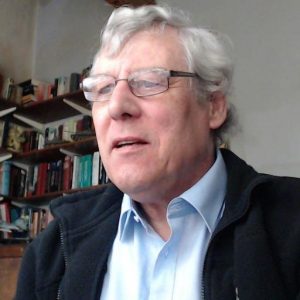 I crave the indulgence of the administrators while I get this off my chest, but I need to vent my spleen about Dr Richard North.
What? You never heard of him! North is a very important man who runs a blog called EU Referendum. I know he's important because he told me so. "My site exceeds 100K daily hits – my comments sometimes reach 1000 in one day" he said. He was a little less charitable about mine however : "As for your blogroll, It is just as well you told me, otherwise I would not have noticed. Your traffic is so low that I can hardly recall getting a link from your site." He's no longer on my blogroll.
The problem arose when he wrote an article about Brexit. I felt the tone was such that he sounded like a Remainer, which surprised me as he is a long standing Leaver. So I said so and got savaged by several other readers, one of whom called me a 'twat'. Result? The good Doctor banned me from commenting. So I asked him, very politely, why.
"Personal comments about me and my motives, the author, are off limits." Oh. Right. So I dared to disagree? Apparently, I "clearly set out to breach the most basic rules of the site". Curious as to what the rules were, I looked for them and when I couldn't find them anywhere I pointed this out to him. "Rules are for lawyers and small minds." So that's me told, then!
Such personal comments are considered 'ad hominem' and not tolerated. So he banned me. I pointed out that he doesn't seem to have the same problem when writing about other people. Well, that's simple. "Of course the "ad hominem" rule doesn't apply to me. I am the owner and moderator of the site and it falls to me to herd the cats and maintain some sort of discipline. Tu quoque is a pathetic, playground defence." Dr North likes latin words although he doesn't seem to know that the plural of 'forum' is 'fora' not 'forums'.
All this is in a string of emails so if you're thinking of suing me, Dr North, everything in italics is cut and paste from your replies which I have kept.
Also, since banning me, he has published a not entirely accurate comment on his site (click to read) calling me an "ignorant fool" and alluding to my being "blinded by prejudice". Of course, I have no right of reply to this because he's banned me. So this nomination is my reply.
I hope he's truly happy spending "more than 12 hours a day" in front of his screen running his echo chamber, enjoying "immunity from having his motives questioned" and pretending that he is writing his blog "as an investment in our future" rather than a vanity project.
So to sum up: an arrogant, self important, pompous, rude hypocrite. Eche homo. (That's Latin too!).
Nominated by Dioclese