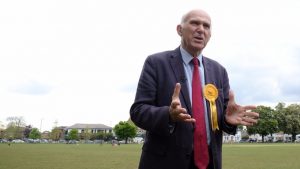 Vince cable is definitely worthy of a cunting!!
This doddery old relic has been hard a work trying to thwart the will of the electorate! Recently the unacceptable face of remain at all costs hit a high water mark in cuntitude, given cables previous form that takes some doing!
Scuttling around Brussels like a geriatric RAT he had meetings with 8-9 EU member states prime ministers, his snake oil pitch was getting them to agree with him that U.K. citizens should be given a vote on the final Brexit deal. Unsurprisingly he got words of support which in is his twisted Mind was going to translate into a BIG public statement!!
Old bald eagle got so caught up in the excitement that he went public only for the PMs to state that was never their intention!! Thus leaving cable truly hung out to dry!! The ( not so) Independent tried to smear the story and cover cables arse to some degree, the guardians magnificent headline screamed " CABLE HUMBLED "
What this shows is Cable has absolutely no fuckin' idea why people voted leave! The majority of UK citizens are tired of being pushed around, told what to do by unelected (by UK voters) EU Cunts!! Which ever way it played out Cable was always the fall guy!!
For a senior politician Cable is one fuckin' naive CUNT!!
Nominated by Quislings