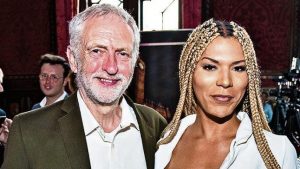 Emergency triple cunting for Dawn Butler the shadow Equalities Minister, the Labour Party, and Munroe Bergdorf our favourite racist transexual.
Seems that Bergdorf has been appointed as an advisor on LGBT issues. Anxious to distance themselves from a trannie who was sacked by L'Oreal for racism, Labour were quick to point out that Bergdorf is advising Butler in a private capacity and not the Labour Party. This is like saying that Toby Young wasn't advising the Tory Party.
Butler has plenty of form for racism in her own right so probably has little need for a leg up from Bergdorf – no pun intended.
This just shows Labour up for the pathetic fawning dodging-the-issue bunch of cunts they really are.
Answer this, Catweazle. Who's paying her, The Labour Party or Butler?
Nominated by Pedantic Cunt