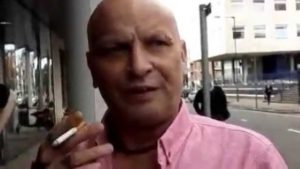 Another right cunting, well overdue for Chris Spivey.
I know this will be supported by Fred who has cunted this cunt before. After an all too brief hiatus when he says he was off line because he couldn't pay his hosting bill, he is now back with his oversized begging bowl out and shaking. Have a look and see who is now saying "does not exist ". And still dumb cunts send him money.
As he is fond of saying, "You couldn't make this shit up ".
Nominated by Grumpy Old Cunt