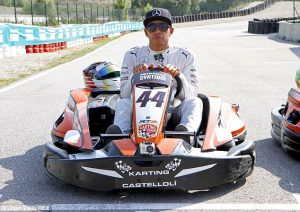 Lewis Hamilton is a cunt. But, he had the chance this week to reduce the burden of cuntitude that he bears.
He seems to have had a go at his nephew for dressing as a girl. Cue howls of protest from various shrill minorities and probably the professor of gender identity at Brighton Uni.
His bookings are not going to dry up because of this. Neither is 'no platforming' likely to be an issue. He could have let it lie or told them to fuck off. It is a mainstream opinion. It wouldn't affect his dubious tax status.
But no. The cunt issued a grovelling apology. For fuck sake when is someone going to stand against minority right-on lunacy?
Hamilton, you had your chance. Cunt.
Nominated by Cuntstable Cuntbubble