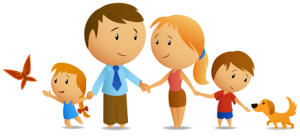 I would like to nominate rule free parenting.
Apparently there was a program about it on cunt4 which was, and I quote "really good".
Fucking hell! Can you imagine? The entire next generation not doing anything they don't like at all ON TOP of the lot we already have.
So they say that the kids are really happy being raised with no rules….NO FUCKING SHIT SHERLOCK!
I'm struggling to understand just how left, gay, stoopid and downright fucking selfish you'd have to be to raise your kids in such a way that they are left unable to look after themselves because they "don't want to" . That get no education at all because they "don't want to". That don't want to repel foreign invasion, beheadings and war because they "don't want to".
I think my bladder and heart are about to explode from the pressure.
This lot of tired cunts need flogging in the market square.
CUNTS.
Nominated by Cuntflap