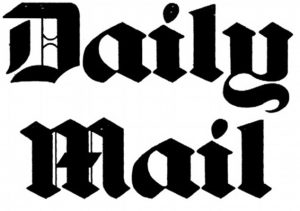 It's September so it's time to slag off schools who try to enforce uniform rules. Most of the "stories" in the Mail are basically chavvy parents complaining about their precious offspring being forced to obey the same rules as everyone else. I admit that some headteachers can be a bit overzealous but in school the rules are the fucking rules.
The Daily Mail has certain stories it runs at certain times of the year but slagging off schools and teachers is one of their favourites. If there isn't a way to slag off teachers then run a picture of Diana fucking Spencer. In August, the Mail always runs a story about how exams are too easy and it would better to bring back 1950s-style O-Levels. I predict in late October the Mail will go with tales about health and safety twats stopping a bonfire on Guy Fawkes' Night and in the run up to Xmas, they will have stories about fuckwitted councils banning trees to avoid upsetting the peacefuls.
I know teachers are not popular with some folks here – mostly because some member of staff gave them a hard time in 1975 (hint: get over it snowflake). But 90%+ of school staff are not the Marxist ideologues of Paul Dacre's fevered imagination but decent people trying to do a job with little help from the government, the gutter press or fuckwitted parents. The average conversation in a school staffroom is not about how to force your son to wear a fucking dress but about how a couple of little bastards in a class of thirty fucked up a lesson you had spent ages planning.
And remember, 90%+ of kids are well-behaved and do the right thing. It's just that children are like farts – other people's disgust you but you quite like your own.
Nominated by Cunt's Mate Cunt