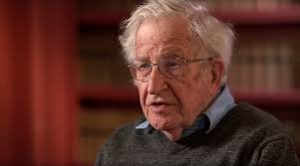 Noam Chomsky is on Newsnight saying the American Republican party is the worst organisation in human history and are more dangerous than ISIS.Fucking irritating pseudo-intellectual cunt!I have always hated him but this has made my piss boil..He also says he would vote for Corbyn if he was English.Says all you need to know.
Nominated by Shaun
Who the fuck is Noam Chomsky?
Actually never mind, anyone who says that the Republicans are that and that he would vote Corbyn is an utter cunt.
….Just google the stupid old cunt, he also says that Labour's future is with Momentum.
Christ, I've only just learnt who this old bastard is and I already hope he hurries up and fucking die already!
Has Noam Chomsky been cunted yet?
I think he should be. Anyone who claims that; the yanks republican party is the most dangerous organisation in the world, is worse than ISIS, thinks that the Labour party's future lies with the vile Jim Jones like cult known as Momentum, would vote for noted commie lunatic Corbyn, yet another bleeding heart for the murderous, terrorist empowering Palestinians and generally a stupid, delusional, hard left old cretin is well and truly a cunt.
Nominated by prime minister sinister