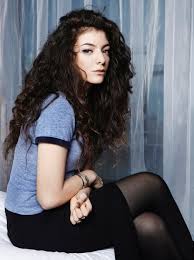 Lorde is a cunt.
Our talentless, keeping-it-real heroine was in New Yoik recently, putting the finishing touches to her latest masterpiece, when who should storm into the recording studio but none other than Bonio and the rest of U2 (are cunts).
Apparently Bonio had booked the place and little Lordy had jumped the queue somewhat.
What makes her a cunt is that:
1. She thinks she's such hot shit she can pull a stunt like that.
2. She missed a golden opportunity to nut Bonio in the face while calling him a sanctimonious, preachy wanker.
Epic fucking fail all round, I reckon.
Nominated by Kiwi Cunt
I still would though -Shaun