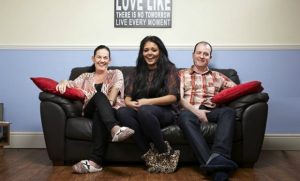 We're now in the era of the non-entity slebrity. TV these days has gone so far down to the bottom of the shitpool, that any old bucket of toss can be seen as the next big thing, mainly because the younger sheeple don't even care about decent programming anymore. Usually raised on a diet of BeniTwat and The Only Way Is Cunt.
Another thing which made me laugh are these so-called "Social Media Stars". It's fucking laughable how these "Facebook Stars" are given attention just because they film their adult-child antics, ie act like a total cunt and get famous for about three days before fading from memory. Way too much of a disposable non-culture these days, and it's a steaming delivered basket of giraffe shit.
Talent isn't required in today's fucked up world. All that's needed is to act like a knob. It pays to be a cunt in TV slebland these days. What in the crap went wrong?
Nominated by: TwatVarnish