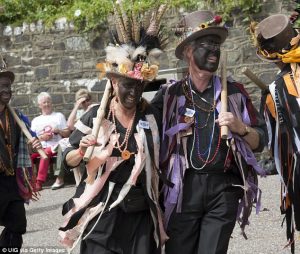 Shrewsbury Folk Festival bans 'blackface' Morris dancers –
This from the BBC cunts. Blacked up morris dancing labelled as racially insensitive despite it going on for hundreds of years. The dancers look like white men who've been down the pit and then dressed in their gear, nothing like black people. But if course it's caused mock outrage.
Cunts.
Nominated by: Alan Fistula
Blackface isn't even that offensive, the Morris dancers have been doing this forever.
I say deport those who are offended! I bet the only person who complained was Diane Abbott and really who's going miss her fat lardy arse?
Nominated by: Titslapper