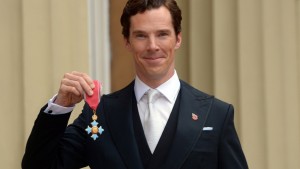 Let's put Cumbercunt at the top of the cunt list for being a complete arsehole of a privileged molly coddled dorm fagging twat.
Instead of being in character he uses every stage opportunity to harangue his paying bunch of fawning worshippers on subjects he thinks are fashionable and will get him twatted on social meedjia, just play the fucking Dane and fuck off back to the green room.
How the fuck he finds time to act is a mystery. His life appears to be taken up supporting fringe charities, mindfulness and whinging on about trying to avoid awkward questions about his public school knob gazing.
This quote sums the self-obsessed cunt up perfectly – "It taught me that you come into this world as you leave it, on your own. It's made me want to live a life less ordinary." , said after he'd been abducted in Sarf Africa. Seems like he doesn't follow his own shitty mantras, the cunt.
Nominated by: Arsebiscuit